Health Check Management System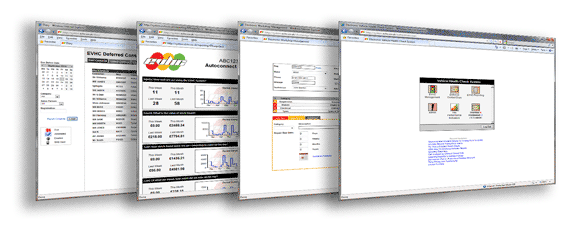 Autoconnect Visual Health Check Management System
The Autoconnect Visual Health Check Management System is an online system that logs all Vehicle Health Check activity and provides automated diary contacts for future deferred work customer follow ups.
Programme overview
The Health Check Management system is a method of making sure that any available work in your workshop is not missed in the future. The system supplies you with the tools you require to record and monitor the incremental sales found and converted. It provides you with the ability to better plan and control your workshop and can generate improvements in customer retention and satisfaction.
All workshops should be operating a Visual Health Check (VHC) process as part of their duty of care to their customers. The system is designed as a VHC Management enhancement tool, not as a replacement for any current health check process.
Why Dealers need the Health Check Management System
Visual Health Checks are vastly more beneficial to your business if a robust system like VHC Management is there to help you manage and maximise any identified opportunities.
Every time a vehicle visits the workshop, a VHC should be completed and should include any predicted dates for deferred work. The VHC Management System can help you build a customer contact strategy to ensure that the customer expects a timely contact from you to arrange a further check on their vehicle. The system constantly monitors your future opportunities and their value, records how successful you are in converting the work and provides lost sale analysis.
The VHC Deferred Sale Process
A VHC is completed and a date entered for each future activity. E.g. brake pads will require attention before the next scheduled service on a set date
The system provides a prompt at the set date to contact the customer with an offer of a check-up (prompts can be automated for e-mail and SMS)
Each subsequent check can then generate more dates for future contact and activity
Reports and Management
The VHC Management System can provide real-time analysis of VHC completion and immediate incremental work found and sold. The system is Internet based and accessed via secure individual Dealer log-ins, so all data is made immediately available to anyone in your organisation with access rights.
The VHC Management System will also enable you to monitor and manage Lost Sales. All work not sold is recorded with relevant reasons, enabling individual training needs to be identified and allowing structured marketing analysis of products and services.
VHC System Implementation and Process Training
Implement VHC Management System
Set up Dealer site and staff details
Train Dealer Staff on system usage
On-site training for customer facing staff in VHC completion, benefits and legal obligation under the Duty of Care Act, system usage, management and monitoring processes.
Additional Implementation option: Benchmark Analysis
Detailed invoice and job card analysis to establish current level of performance, based on invoice values, requested work and incremental work found and sold.
Analysis of existing operations and processes to ensure programme viability and best practice compatibility.
Expected increases in incremental business, based on data analysed and historical achievements