Products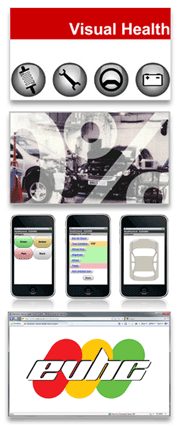 Bespoke Solutions
All kinds of software solutions can be specified and developed from local applications to Internet based reporting systems. We can provide complete solutions including project management and specification through to hosting and support. If you have an idea and would like to move it on to reality give our software team a call.
Our Aftersales Consultants can also offer a range of services and products designed to deliver maximum financial benefit in a cost effective and customer focused package. From benchmarking, through implementation, support and development, we can deliver results. If you are looking to improve workshop profitability, customer retention and satisfaction or simply need to develop your Aftersales business, give us a call.
Autoconnect Ltd already develop and maintain the EVHC System, Health Check Management and Finance & Logging products for the Automotive industry.